Get the latest and greatest from Boardwalk.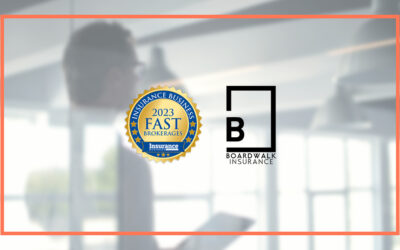 We're thrilled to announce that we've recently been honored with two awards of recognition from Insurance Business Canada Magazine. We're proud to have been named a Fast Starter, and one of the Fastest Growing Insurance Brokerage Companies in Canada in the 1-10 Brokers category.
read more
Put Your Business in Good Hands.